Anthologies
---
Applebaum, David and Steven Lewis (eds.). Bridges: Poets of Dutchess and Ulster Counties. New Paltz, New York, Springtown Press, 1989.
"Sin Tactics IV, VI", pp. 31-34.
Bernstein, Charles and Phillip Foss (eds.). Patterns / Contexts / Time: A Symposium on Contemporary Poetry. Santa Fe, New Mexico, Tyuonyi, 1990.
"Amerika...", pp. 82-83.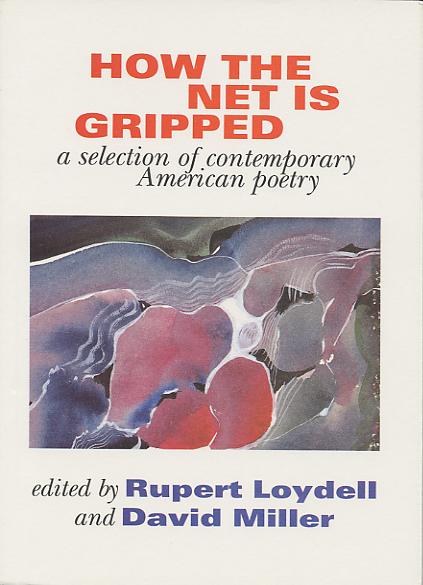 Loydell, Rupert and David Miller (eds.). How the Net Is Gripped: A Selection of Contemporary American Poetry. Devon, England, Stride Publications, 1992.
"Per Missions III, IV", pp. 55-58.
Gizzi, Peter and Juliana Spahr (eds.). Writing From the New Coast: Technique. Providence, Rhode Island, O•blek Editions, 1993.
"Notes Towards An Incarnational Poetics", pp. 31-32.